<<< Назад
USR-IIO-88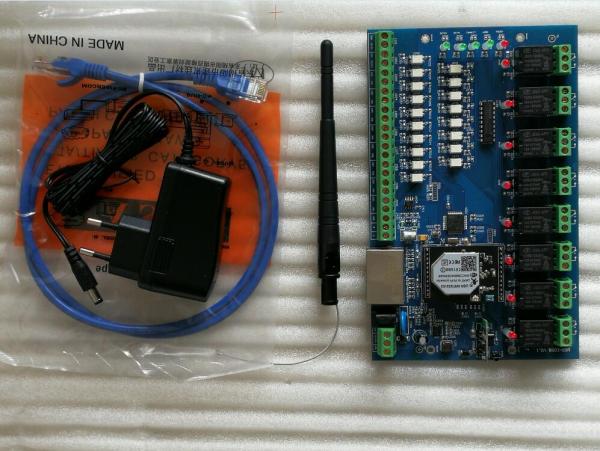 Спецификация:
2 Function Specification
TCP interface, control switch through local area and remote network
8 access relay outputs under the open/close condition at all times
8 access configurable inputs which can report the input state
Extract RS485 interface. Users can extend device conveniently.
Double net gapes and support LAN and WAN
Support the password vertification and realize the safety control of the device
Each relay access has 6 accesses switch function at certain times.
Input light-coupled isolation and isolate the interference of the outside
Output the latch and prevent the relay from the interference
The controlled software supports 5 platform: Windows, IOS, Android, Webpage, you can choose freely
Restore the factory setting and return
Интеграция с MD в процессе. Вероятность подключения 90%.
Ссылки на покупку https://ru.aliexpress.com/item/Remote-Control-Acce...
https://detail.1688.com/offer/545902807171.html?sp...
Описание https://www.usriot.com/download/LonHand/USR-IO88%2...
Тема на форуме https://majordomo.smartliving.ru/forum/viewtopic.p...
Есть отзыв о медленной реакции (2 сек) на нажатие выключателя (защита от дребезга). Нужно подтверждение. Если не подтвердится, то можно смело использовать как альтернативу mega-d.
Смотрите так же:
USR-IIO-88 (directman - Екатеринбург, Россия)